CyberASAP Year 7: Expert support to commercialise academic cyber security innovation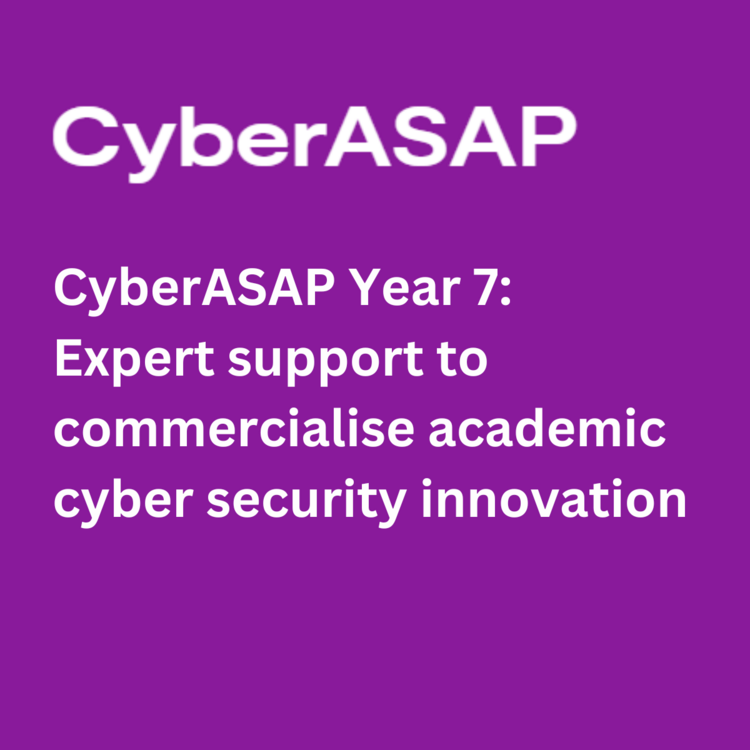 Now in its seventh year, CyberASAP provides academics with the expertise, knowledge and training needed to convert their research into technologies, products and services in this key sector of the global economy.
The programme creates a pipeline to move great cyber security ideas out of the university lab and into the commercial market.
Cohort 7 of CyberASAP is planned to commence in May, with an Innovate UK competition expected at the end of March. Any UK academics with an interest in taking part should register their interest and we will contact you when more details are available.
Register here