Cyber Ready Bradford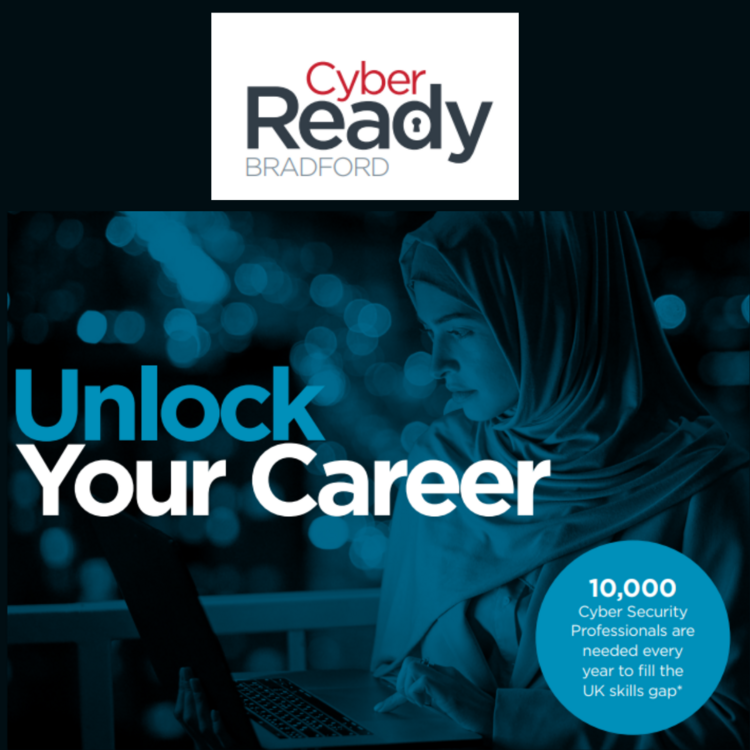 Did you know that over 10,000 cyber security professionals are needed every year to fill the UK skills gap?
Cyber Ready Bradford is FREE six-month programme for those with some IT experience seeking to gain the knowledge, skills, and certifications to access cyber security analysts and related roles.
This is a fully funded 6-month retraining programme backed by the Department for Digital, Culture, Media, and Sport (DCMS) designed to develop the necessary skills and knowledge of those seeking to work as Cybersecurity Analysts and related roles.
Successful applicants will benefit from a structured programme delivered in a blended format with it being predominantly self-study combined with monthly Saturday workshops in Bradford.
Applications are invited from across the Leeds City Region, which includes Barnsley, Bradford, Calderdale, Craven, Harrogate, Kirklees, Leeds, Selby, Wakefield, and York.
Find out more and apply here