Assuring the Future of Cyber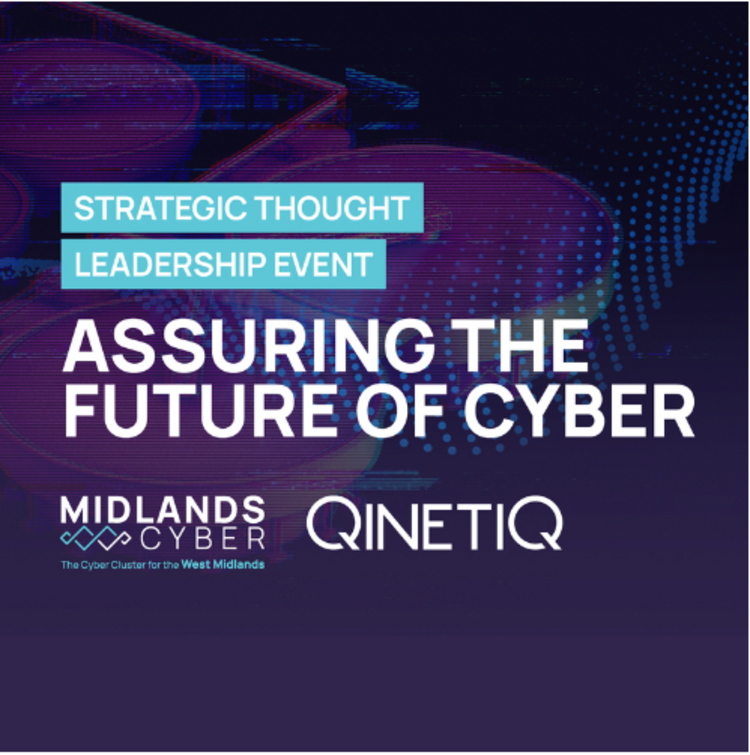 To support the wider industry in digital security developments for industry supply chain products and service development, Midlands Cyber Cluster is pleased to be offering a strategic thought leadership event.
The event is also supported by the UK Cyber Security Council - their Strategic Technical Lead will provide an overview entitled "Skills Through Life", covering the development of professional cyber industry qualifications and the career development pathways.
The event will cover:
Principles Based Assurance (Resilience by Design ReBDe)

AI/Machine Learning Assurance

Skills Through Life

Non-IT Connected Tech (OT)
This event is a way to stimulate conversation and understand how you are building confidence and assurance across your business around these topics of focus. 
For all the major industries, including renewables, utilities, manufacturing, automotive and IT sectors enhancing their digital security protection, then this event's content is perfect for you and your team to attend.
Make sure you book your space early to avoid missing out - places are limited!
Book here