Cyber Growth & Innovation Forum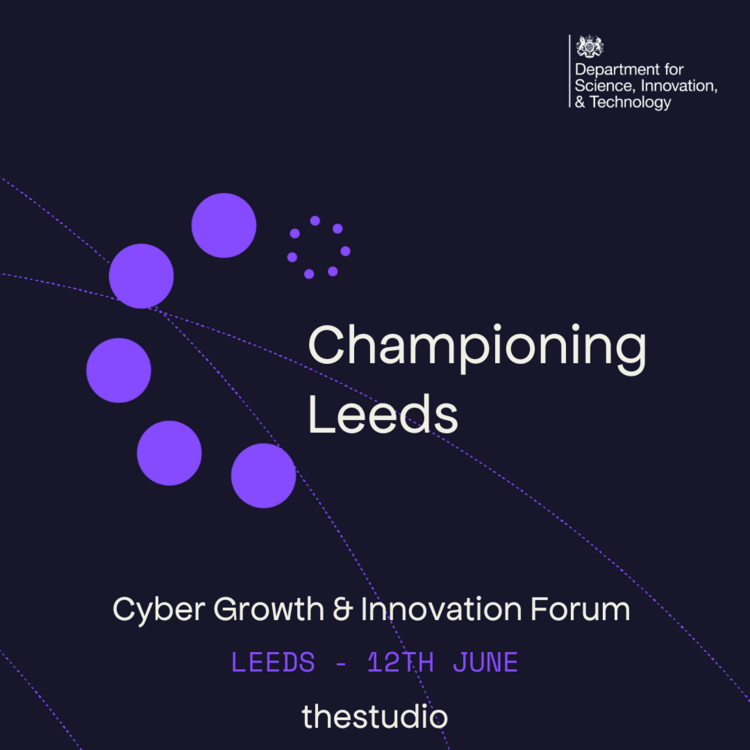 The Department for Science, Innovation and Technology are hosting two Cyber Growth & Innovation Forums in Leeds to support the growth of the UK cyber sector.
The recent Cyber Growth & Innovation Forum in Bristol was a real success - it allowed key voices from the region to have their say and champion their local area.
DSIT now turns their attention to the Leeds Forum, which is taking place on 12th June at thestudio.
The UK has one of the world's leading cyber security sectors, last year generating more than £10bn in annual revenue and attracting over £1bn in investment. But while the sector is continuing to grow, it faces challenges.
Businesses need better access to the right kinds of investment, with support to navigate government procurement systems. And collectively we need to find ways of attracting diverse talent into the sector.
The day will start with an inspirational panel discussion followed by multiple unique opportunities to debate, gather insight and most importantly, be heard. You will also be able to network with your peers and hear from the local businesses.
If you want to have your say and shape the future of cyber, then please email [email protected] to attend.