Cyber Runway - Scotland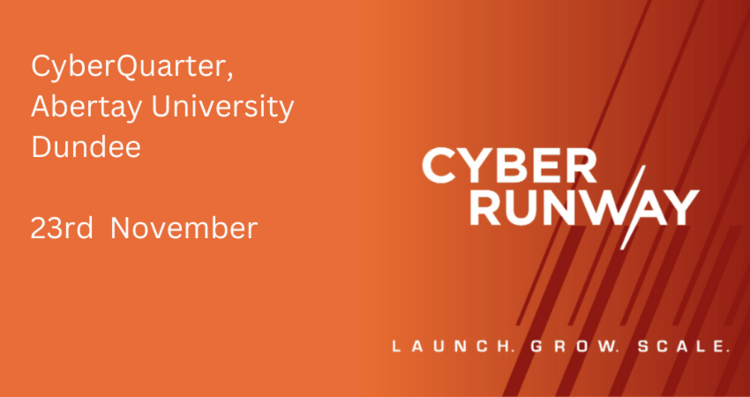 Cyber Runway is the UK's largest cybersecurity accelerator that's being delivered by Plexal, Deloitte and the Centre for Secure Information Technologies and is backed by the Department of Culture, Media and Sport (DCMS).
From budding entrepreneurs with an idea to growing startups and scaleups that dream big, Cyber Runway fast tracks the growth of innovators.
The Scotland regional event complements their newly-launched Grow and Scale programmes and also allows additional start-ups to get involved in a two-day event focussed on growth and innovation.
Cyber Runway is hosting the Scotland regional two-day event to bring the community closer together..
Register for Day 1 at the CyberQuarter in Dundee via the link below, to join them for networking, insights and a chance to hear from and connect with leading innovators from the ecosystem.
Register here