Cyber Security Showdown YCSC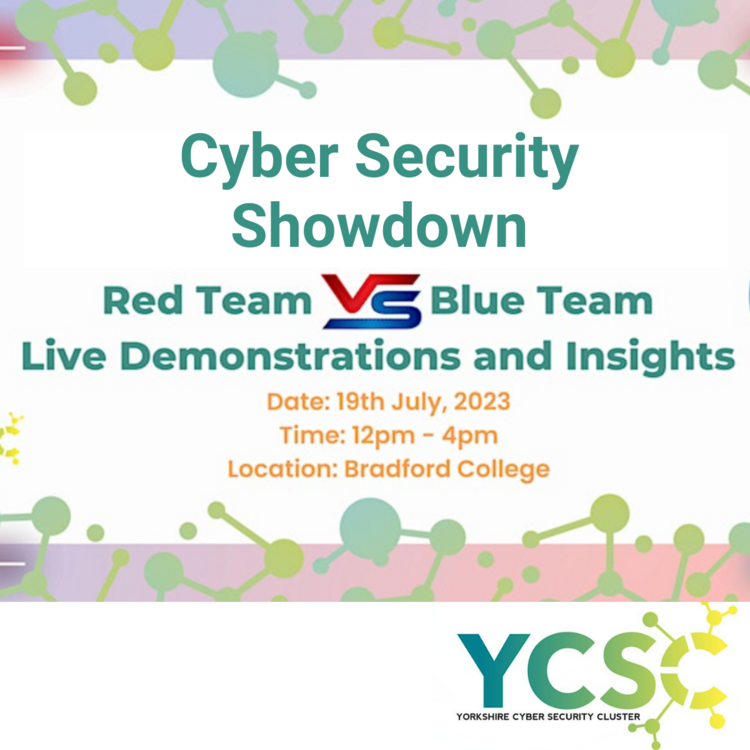 YCSC presents: Cyber Security Showdown: Red Team vs. Blue Team - Live Demos & Insights
The Yorkshire Cyber Security Cluster's next face-to-face event is scheduled for the 19th July and will be hosted at Bradford College.
The event has a Red Team vs Blue Team theme. The Red Team will be demonstrating a well-known hack and how easy it is to exploit.
This will be then countered by the Blue Team to show how a SOC would operate in response to an incident. 
Register here