CyberScotland Summit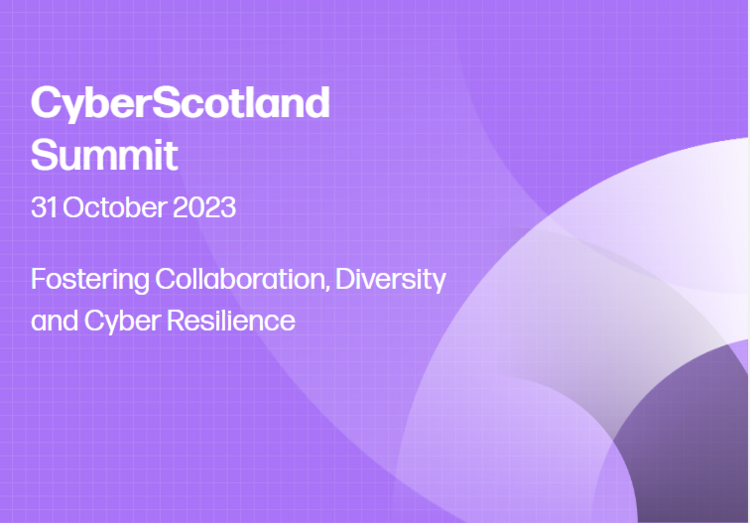 This free event will offer an opportunity to network, engage and listen to industry leading professionals from the cyber field.
The CyberScotland Summit unites professionals and organisations committed to advancing cyber resilience in Scotland. By focusing on incident response planning, response, and recovery, as well as emphasising collaboration, diversity, and inclusivity, this event aims to create a cyber-resilient Scotland where organisations are prepared to face cyber threats. Join this event to explore innovative strategies, share experiences, and foster collaborations that will strengthen Scotland's cyber security landscape. 
There will have a full agenda of speakers; a mixture of keynotes, panels and fireside chats, discussing the past, present and future of cyber security, from both a local, national and international perspective.
The CyberScotland partners will be hosted in an exhibition area – a fantastic chance to speak to each of them and learn how they are engaging with people from their particular sector and area of work, and also what services they are currently offering that may be of interest to you.
Find more here