TCBN's Cyber Security Reception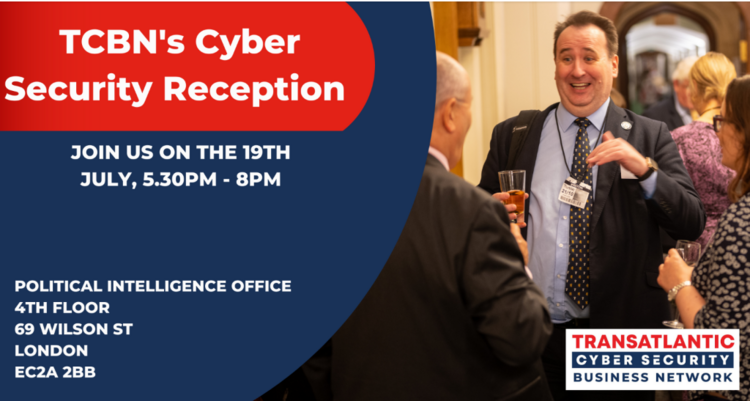 TCBN are hosting an in-person Cyber Security reception, to both welcome their new Company Members to the network and provide an opportunity for organisations to connect with their membership, cyber investors and government representatives.
Dino Boukouris, Managing Director, Momentum Cyber, the leading US cyber-focused investment bank and advisory firm, will be presenting on 'Cyber Security funding and M&A activity: Recent trends & predictions.'
James Deacon, Head of International Standards and International Engagement for IoT Product Security at Department for Digital, Culture, Media and Sport (DCMS), will discuss his role & the UK government's plans for addressing Enterprise IoT security Product Standards.
Join TCBN to listen to these insightful discussions and get to know the TCBN team, partners, members and industry stakeholders over networking drinks.
The event is taking place on 19th July, 5.30pm – 8pm, at the Political Intelligence offices, 69 Wilson Street, London, EC2A 2BB.
For more information and ticket details click here