Cyber security breaches survey 2023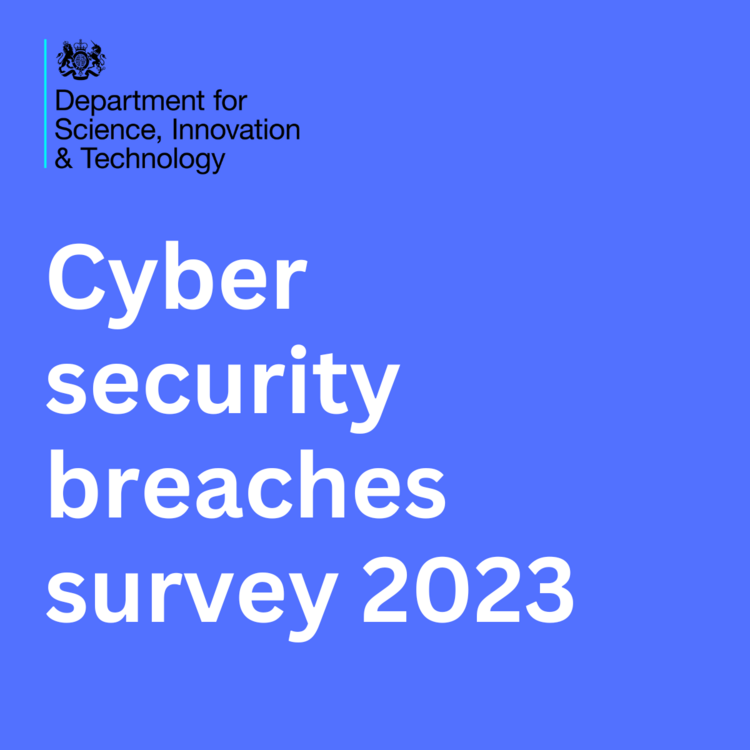 Cyber security breaches and attacks remain a common threat. However, smaller organisations are identifying them less than last year. This may reflect that senior managers in smaller organisations view cyber security as less of a priority in the current economic climate than in previous years, so are undertaking less monitoring and logging of breaches or attacks.
32% of businesses and 24% of charities overall recall any breaches or attacks from the last 12 months. This is much higher for medium businesses (59%), large businesses (69%) and high-income charities with £500,000 or more in annual income (56%).
This is a decrease from 39% of businesses and 30% of charities in 2022. The drop is driven by smaller organisations – the results for medium and large businesses, and high-income charities, remain at similar levels to last year.
Among those identifying any breaches or attacks, we estimate that the single most disruptive breach from the last 12 months cost each business, of any size, an average of approximately £1,100. For medium and large businesses, this was approximately £4,960. For charities, it was approximately £530.
The proportion of micro businesses saying cyber security is a high priority has decreased from 80% in 2022 to 68% this year. Qualitative evidence suggests that cyber security has dropped down the priority lists for these smaller organisations, relative to wider economic concerns like inflation and uncertainty.
Read more