Cyber Security Initiative for Women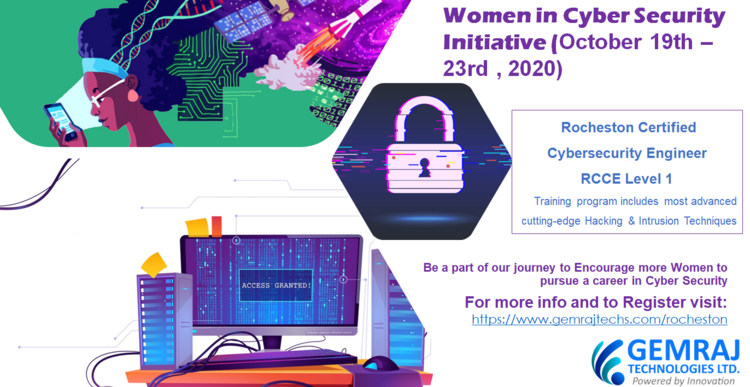 Gemraj Technologies are running a Cyber Security Initiative for Women and are offering this training for free.
The Rocheston Certified Cybersecurity Expert course is designed to help new entrants to cyber security learn the concepts and nuances of Ethical Hacking including Vulnerability Assessments and Penetration Testing.
With this training you will get access to all training materials and the proprietary Rocheston Rose` operating system. This OS has around 1 TB of tools for Ethical Hacking and is updated regularly. The OS has multiple web applications and websites for you to practice and hone your skills on.
This being the most advanced course in the market currently we hope you will enjoy this course.
The training is scheduled for 19th to 23rd October from 9 AM to 5 PM BST.
You do have the option to opt for the certification for this course at £300 pounds within a month of the training. You can give the exam within 3 months after purchasing the voucher. Again, the certification is optional, and the training is 100% free.
To get more information on what you will learn and for women to register for free for this training please visit – https://www.gemrajtechs.com/rocheston