CyberASAP funding confirmed for 2022/23 cohort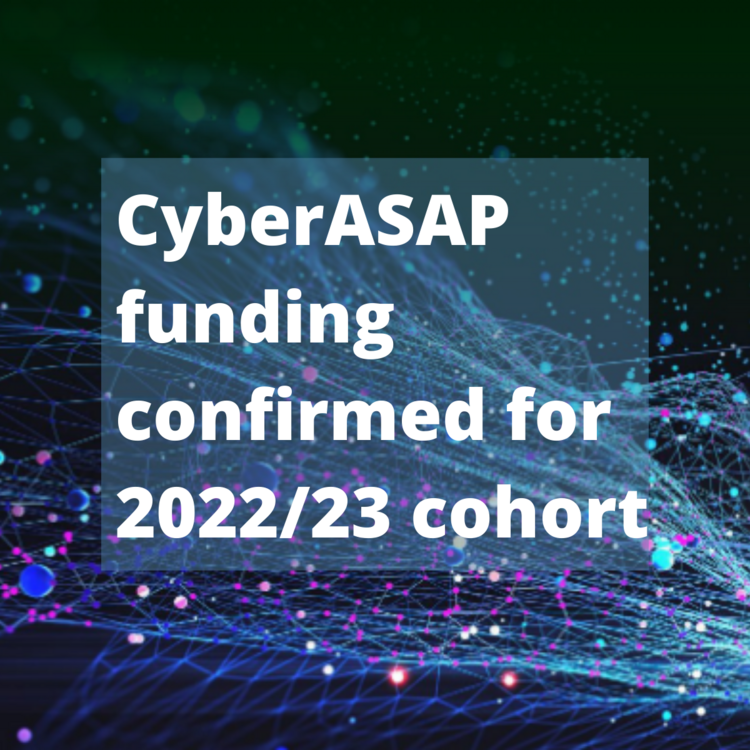 Cybersecurity academics and teams are invited to apply for CyberASAP (Academic Startup Accelerator Programme) - the unique, pre-seed academic commercialisation programme for cyber innovation.
The UK Government Department for Digital, Culture, Media and Sport (DCMS) has announced funding for the Cyber Academic Startup Accelerator Programme (CyberASAP) 2022/23 – a comprehensive programme of commercialisation support for academics to convert their cyber research into commercially viable technologies and services. The funding competition, whereby academic teams can apply for a share of funding to develop their commercial skills and go-to-market strategies, will open on Monday 7th February 2022 with an application deadline of 11am on Wednesday 2nd March 2022.
The announcement follows the publication of the UK Government's new National Cyber Strategy.
CyberASAP is an 11 month programme featuring bootcamps, workshops and one to one mentoring sessions which provide talented academics with the tools, skills and confidence necessary to take their research out of the lab and into the market. In so doing, the programme plays a unique role in supporting innovation in the vitally important cyber ecosystem. The programme is delivered in partnership by Innovate UK KTN and Innovate UK.
Register interest here to make sure you receive all relevant information in the run up to the competition opening.