Empowering Women to Lead Cyber Security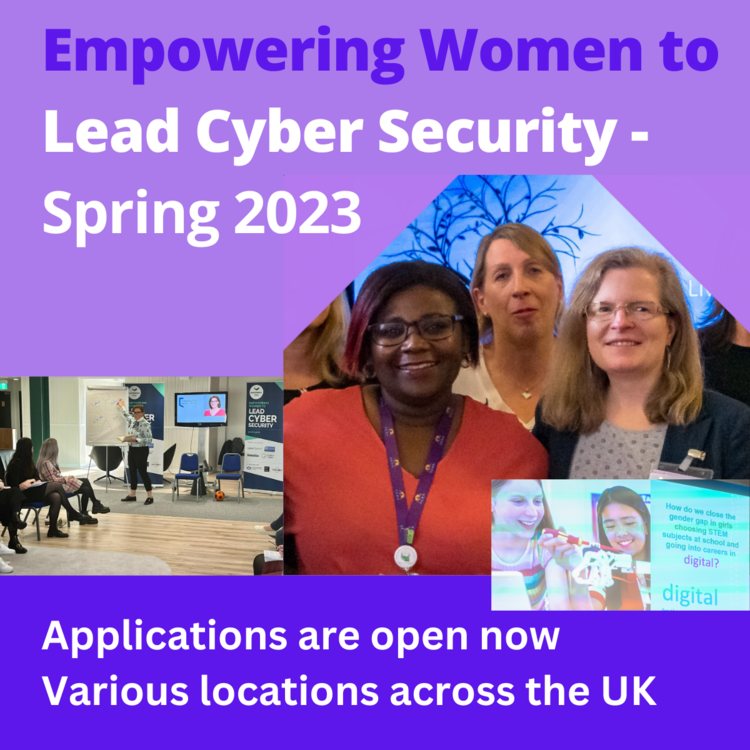 "Empowering Women to Lead Cyber Security" are unique, cross sector leadership development programs, run regionally and supported by industry and government, which aim to develop a sustainable community of empowered and empowering female leaders in cyber security and InfoSec roles across the UK.
The programme covers:
Accelerate leadership potential and embrace a 'leader as learner' mindset
Explore strategies to understand and engage more effectively with team members and stakeholders
Understand and develop your own personal and authentic leadership skills
Identify and respond to challenges within the team and organisation​
Leverage the combined expertise of peers to progress individual and collective growth​
Offered in locations across the UK, Empowering Women to Lead in Cyber Security is a free, but selective programme.
To take your career and development to the next stage, apply now!
Find out more here