Energy Bill Relief Scheme survey: Deadline Monday 24 October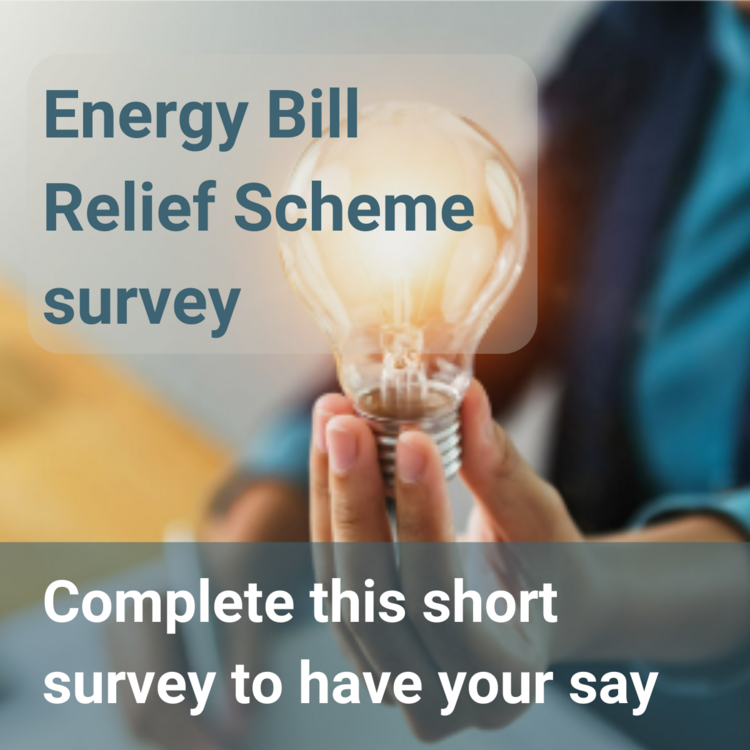 In September, the Prime Minister set out the government's plan to support people and businesses with their energy bills, including a new six-month Energy Bill Relief scheme for businesses and other non-domestic energy users.
It was also announced that the government will publish a review of the scheme to inform decisions on support after March 2023.
As a part of this review the Department for Business, Energy and Sport are asking you to share your views on the scheme as a cyber sector business in this short survey.
The survey will close at 23:55 on Monday 24th October.
Please note:
Cyber security businesses will be required to leave question 1.2 blank, as the sector has no standard industrial classification code.
In response to question 1.3, please answer with 'Cyber Security' to ensure your response is included in the analysis.
If you have received this survey from another government department, please only fill it in once.
If you have any evidence that you feel has not been captured by the survey, please send it to [email protected], copying in [email protected]
Take the survey