techUK Cyber Security Dinner 202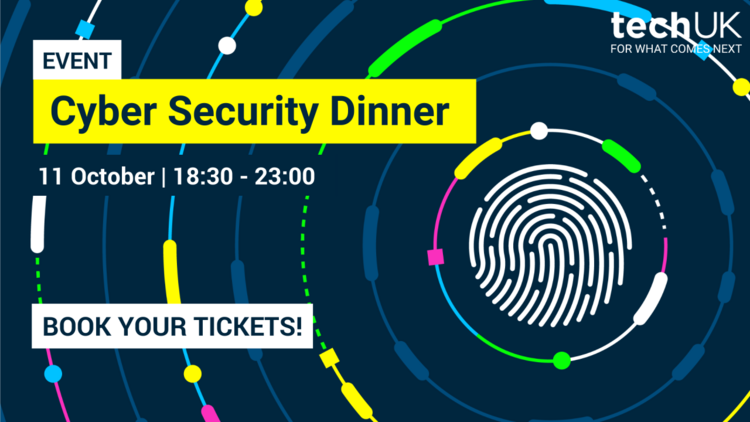 The techUK second annual Cyber Security Dinner will take place on Wednesday 11 October 2023.
For the past two years, techUK have been bringing the UK cyber security community together for events which provide valuable opportunities to network, celebrate the brightest cyber innovations and explore the key issues facing the sector.
techUK hosts their Cyber Security Dinner in Central London. The dinner is a fantastic networking opportunity, bringing together senior stakeholders from across industry and government for informal discussions around some of the key cyber security issues for 2023 and beyond.
The event provides a significant platform for businesses in the sector to gain visibility, reach stakeholders such as representatives of the NCSC, DSIT and DBT, and network with members of techUK Cyber Security Programme as well as wider stakeholders across the UK cyber security sector.
Please click here for more information on the Cyber Innovation Den 2023.
Register now