The Cyber Security Landscape - East of England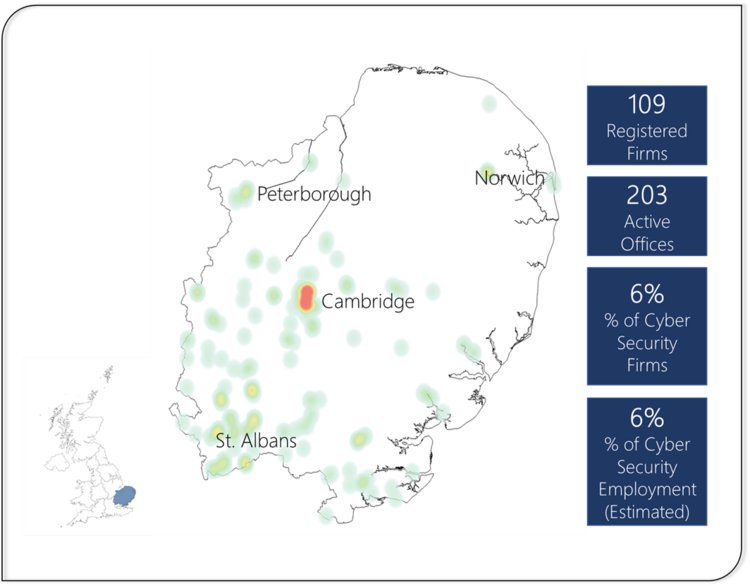 As part of the UK Cyber Security Sectoral Analysis 2021, Government explored the number of cyber security firms; offices; and the estimated share of UK activity (weighted for revenue, employment and the number of firms) for each region.
For the East of England, the report identifies the following:
109 registered cyber security businesses
203 active offices related to the cyber security sector
Home to an estimated 6 % of the UK cyber security sector's employment
Key hotspots for cyber security activity are Cambridge, Norwich, Peterborough, and St Albans
Employers include firms such as Darktrace, Privitar, and Trustonic
This region is home to the Norfolk and Suffolk Cyber Security Cluster, and the Cambridge Cyber Security Cluster.
Take a look at the key findings of the full report here.