Empowering Women To Lead Cyber Security in Scotland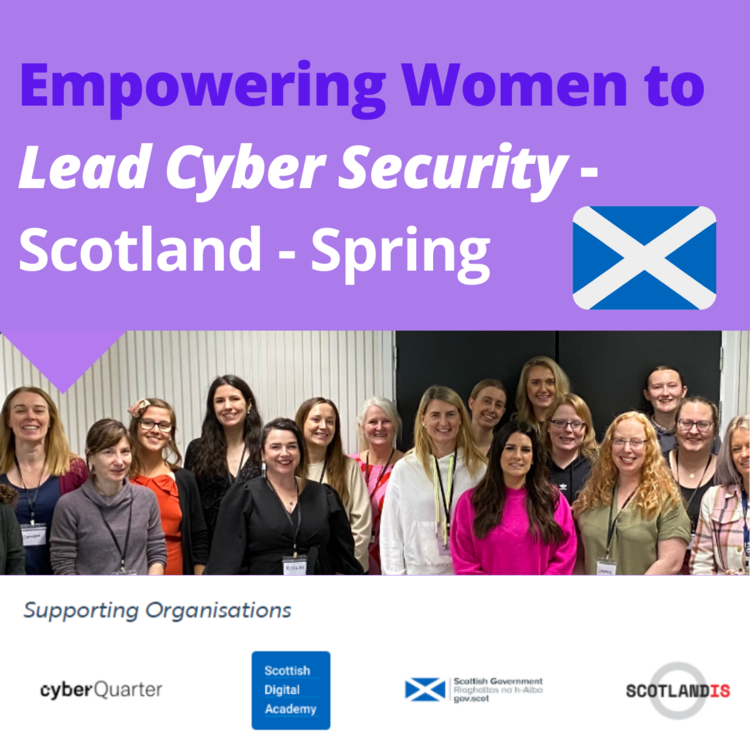 This is a unique, cross-sector, leadership program for women in cyber security and resilience, delivered by Empowering You and in association with the Scottish Digital Academy, Scottish Government and ScotlandIS.
The aim is to build a collaborative and powerful community of women leaders in digital transformation roles across Scotland.
Delivered over 3 months from March - June 2023, Empowering Women to Lead Cyber Security is designed to enable the transition of aspirational and early to mid-career professionals, team leaders and managers into more confident, capable and energised leaders.
Empowering Women to Lead Cyber Security immerses participants in a multi-layered development journey designed to ensure maximum individual impact.
This programme is delivered in a face-to-face and highly experiential format, with group activities and action learning sets.
Two leadership facilitators are used throughout our workshops to make sure we maintain high levels of personal engagement and diverse perspectives.
2x 2-day in-person workshops in cohort of 20-24 participants
Guest industry speakers sharing personal leadership stories
Three individual coaching sessions at different stages of the programme
A team collaboration challenge for the national community
A graduation event with team presentations to a wider national audience and certificate awards
Closing Date For Applications: 03 Feb 2023
Venue: cyberQuarter, Dundee
Pricing: Free (not including travel expenses)
Find out more here